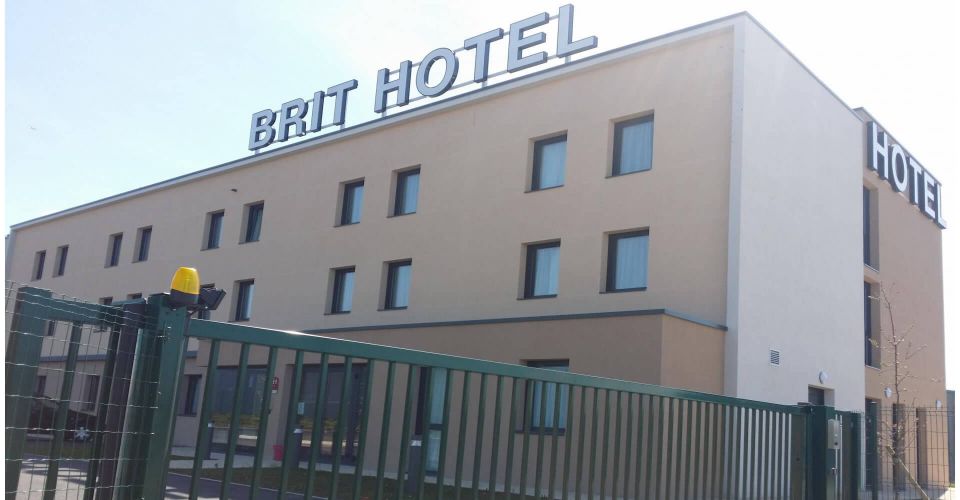 How to get to the Brit Hotel Dieppe
Come to the Brit Hotel Dieppe
Our three-star hotel is located at the following address :
Brit Hotel Dieppe
3 Rue Jacques Monod - Parc Eurochannel
76200 Dieppe
Our GPS coordinates : Latitude : 49.922819 | Longitude : 1.112068
Do your Itinerary now
Dieppe
Near the hotel
Dieppe Castle
City of the Sea Astran
Saint-Jacques de Dieppe Church
Saint-Rémy de Dieppe Church
The cliffs of the Côte d'Albâtre
Dieppe Canadian War Cemetery
Access
In the car,
By train,

Coming by car from Paris, Rouen, Le Havre
You will arrive by the south of the city, by the N27 which connects the highway A151 to Dieppe. At 10 km from our hotel, you have to leave the N27 and follow the following directions: D54E / Dieppe / Arques la Bataille / Industrial zones / Car-Ferries / Dieppe-St Aubin ; which will allow you to bypass the city of Dieppe from the south. Continue your journey to pass 3 roundabouts in the direction of " Dieppe ". At the 4eroundabout, take the 2nd exit towards " Eu - Le Tréport " / Envermeu / Neuville-lès-Dieppe / Car Ferries / Z.A. Euro-Channel. Finally, 2 kilometres further on, you will see us on the right at the roundabout. Congratulations, you have arrived.
Getting to the hotel by car from the north or east of Dieppe (Lille, Amiens...)
You will arrive by the east side of the city and you will arrive directly on our establishment once you arrive in Dieppe. Indeed, we are located on the left of the first roundabout you will see. Before that you will have taken the D920 and pass near the cities of Ancourt, Envermeu & Londinières.
Check in at the Dieppe Hotel by train
Le Brit Hotel Dieppe is located 3 kilometres from Dieppe's station which is served by only one railway line: the TER Rouen Rive Droite - Dieppe it takes about 45 minutes by train. Once you arrive at Dieppe station, we advise you to join us by taxi.
Arriving at the hotel from the Ferry (NewHaven - Dieppe)
We are located only 3 kilometers from the Seaport of Dieppe. Once disembarked, take the direction " All Directions " " A28 " " A29 " by the " Rocade des Graves de la Mer ". After crossing a new roundabout, you will arrive at another roundabout where it is necessary to take the first exit, direction " A28 " " A29 " / Dieppe / Rouen / Paris / Z.I. Neuville Les Dieppe. You will see our establishment Brit Hotel Dieppe a few hundred meters further on at a new roundabout.
Discover below, the geographical positioning of our 3-star hotel establishment.